ABS Plastic Sheet(acrylonitrile–butadiene–styrene copolymer plastic sheet) is one of the engineeringplastics .Acrylnitrile butadiene Styrene copolymer has a good thermal and dimensional stability and high impact strength(also at low temperature).
ABS Plastic sheetic strong,shows a good scratch resistance and has a good dimensionastability ABS Plastic sheet can be used in temperatures ranging from -50'C to +70'C .
ABS sheet Advantages:
1. Excellent impact resistance;
2. Good electrical property;
3. Good tensile strength;
4. High resistance to chemical corrosion;
5. Good wear resistance;
6. High surface hardness;
7. Can be electroplated or used as an alternative to castings.
8. Good dimensional stability.
ABS sheet Application:
1. Electronics & electric appliances: antenna socket, coil former, wiring board, convertor, speaker,connector, and other parts;
2. Food industry parts;
3. Building model, model mockup;
4. Electronic industrial parts, freezer and refrigeration industry;
Production:
ABS plastic sheet thickness : 2-200mm
ABS plastic sheet size : 48*96''/36*48''/4'*8'/4'*10'/5'*10',4'*8'/4'*10'/5'*10'/etc
ABS plastic sheet color : white/black/beige/etc
ABS plastic sheet quality : 100% virgin A grade
Remarks : other size and color can be customized
Technical Data Sheet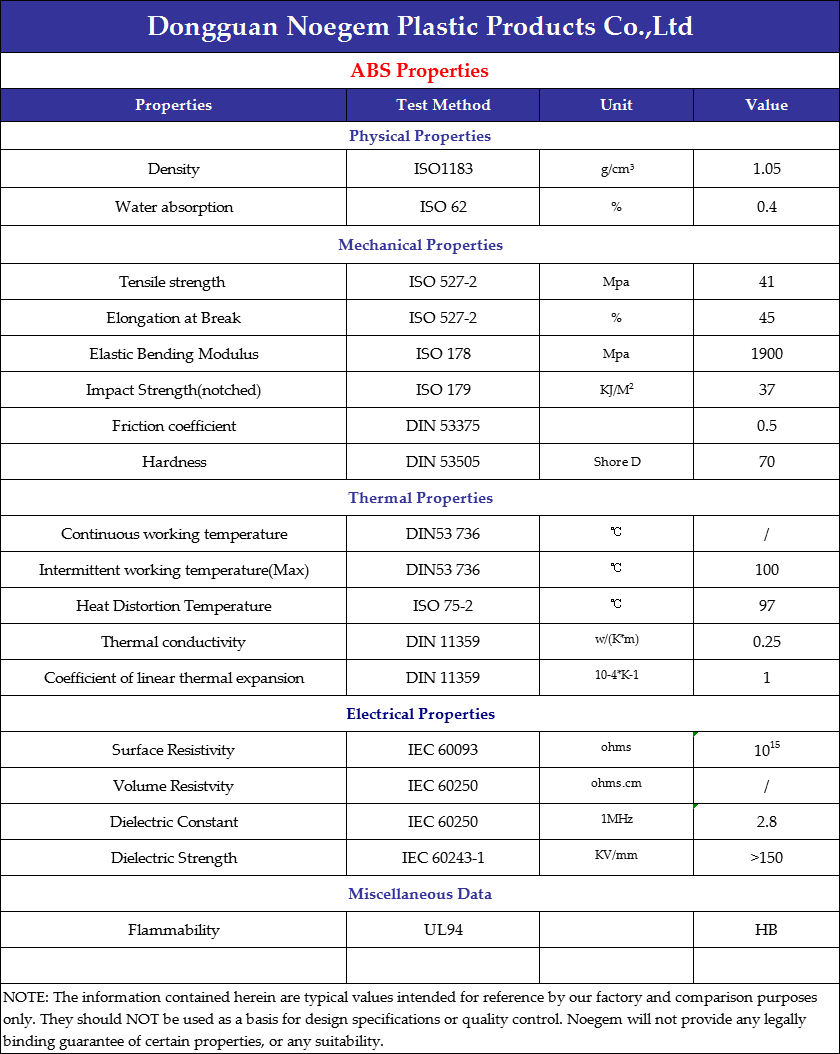 ABS Plastic Sheet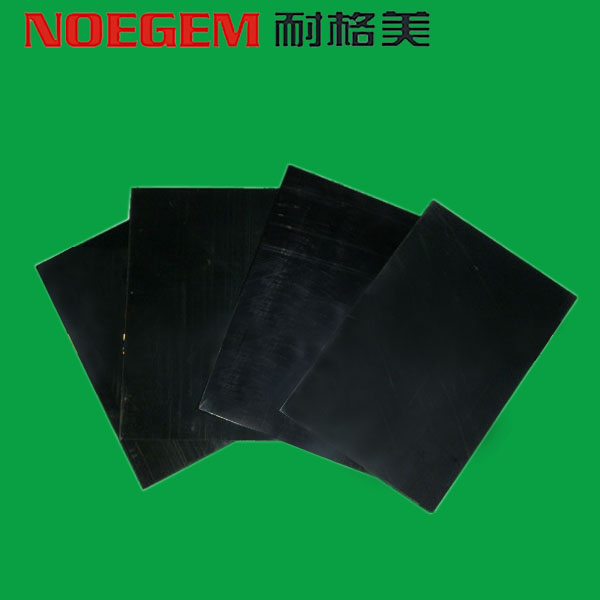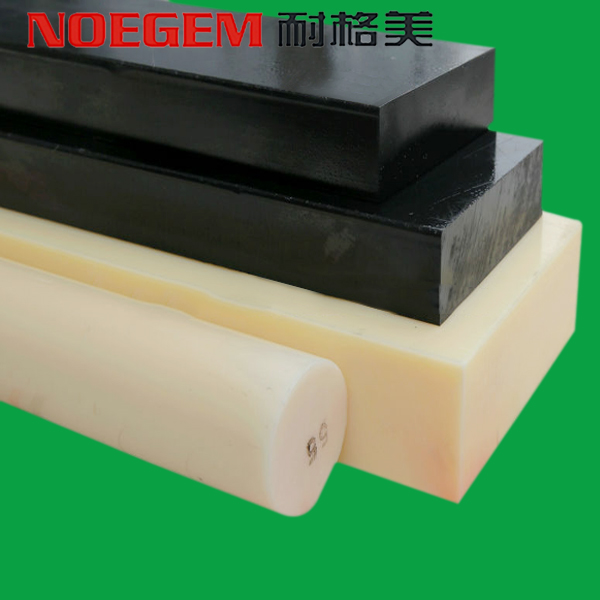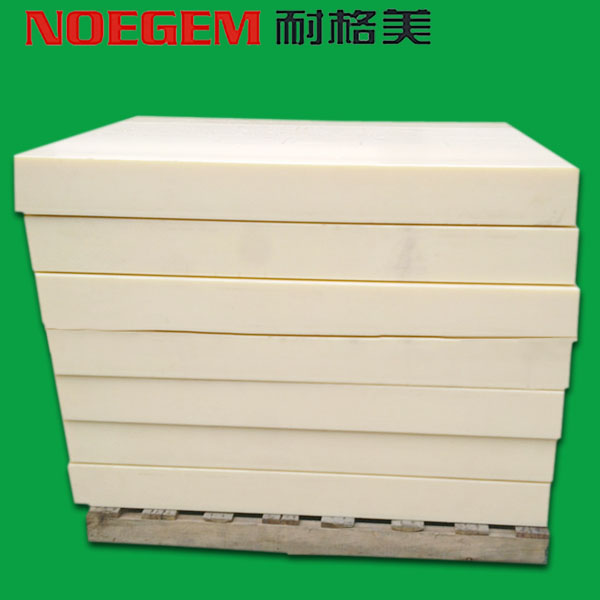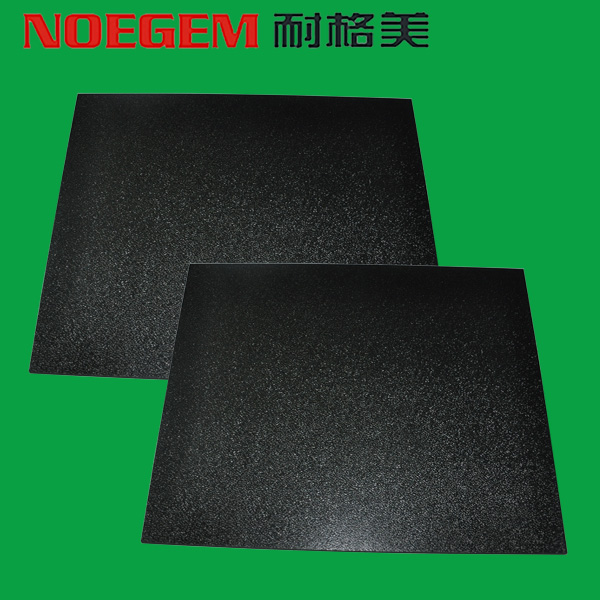 Processed semi-finished product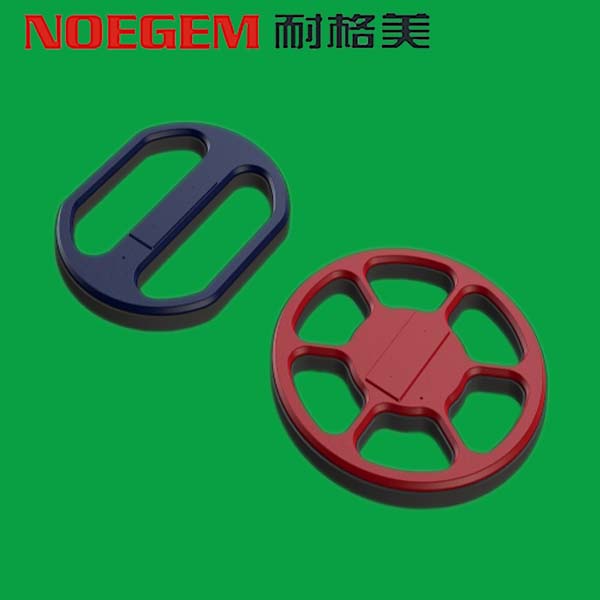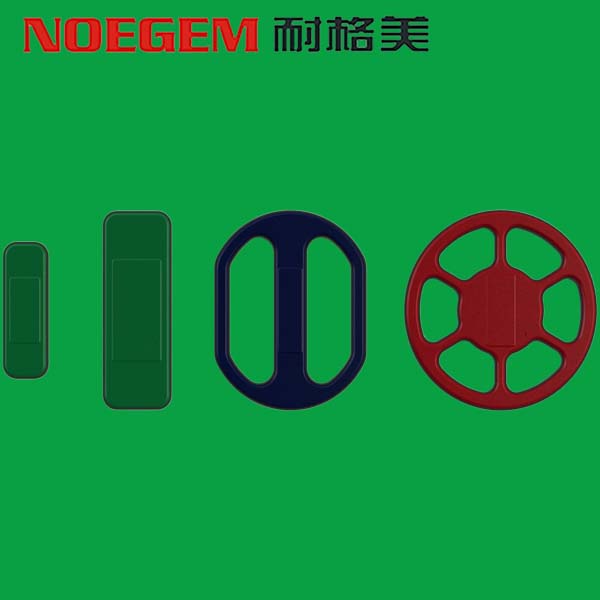 Acceptable lead time (adjustable factory schedule )
Factory controlling quality
Competitive factory price
NOEGEM GUARANTEEE GOOD QUALITY FOR ALL CLIENTS .
YOU WILL GET BEST SERVICE FROM NOEGEM .
WARMLY WELCOME YOU VISIT OUR FACTORY .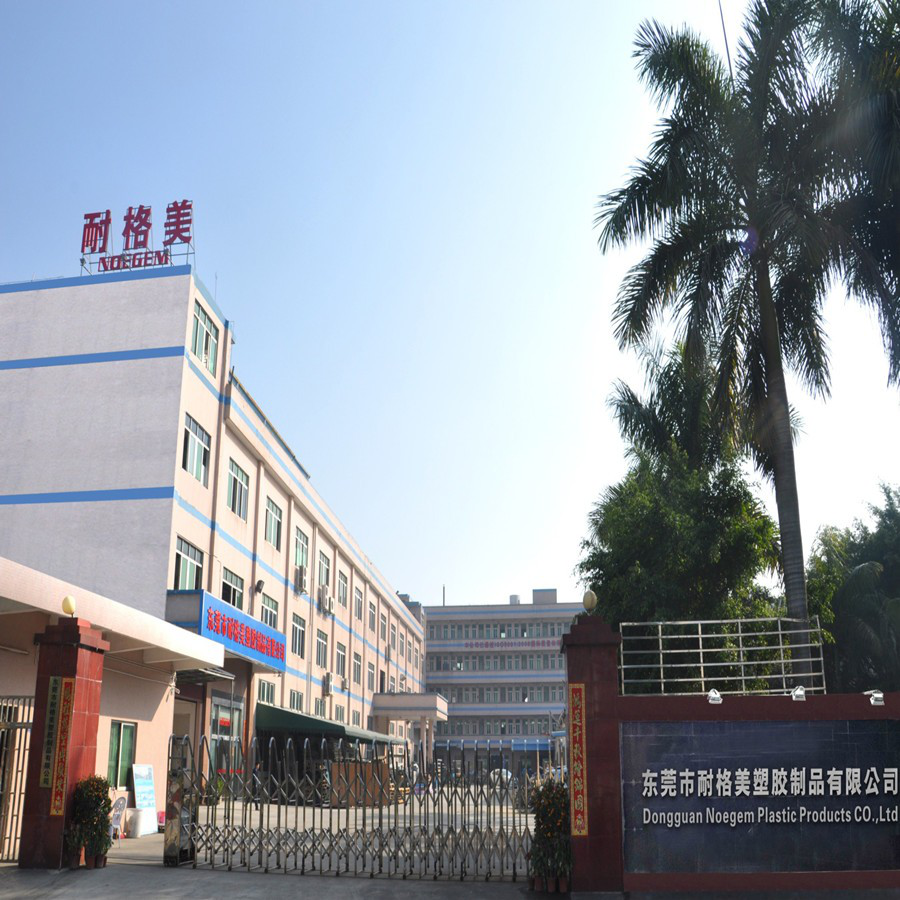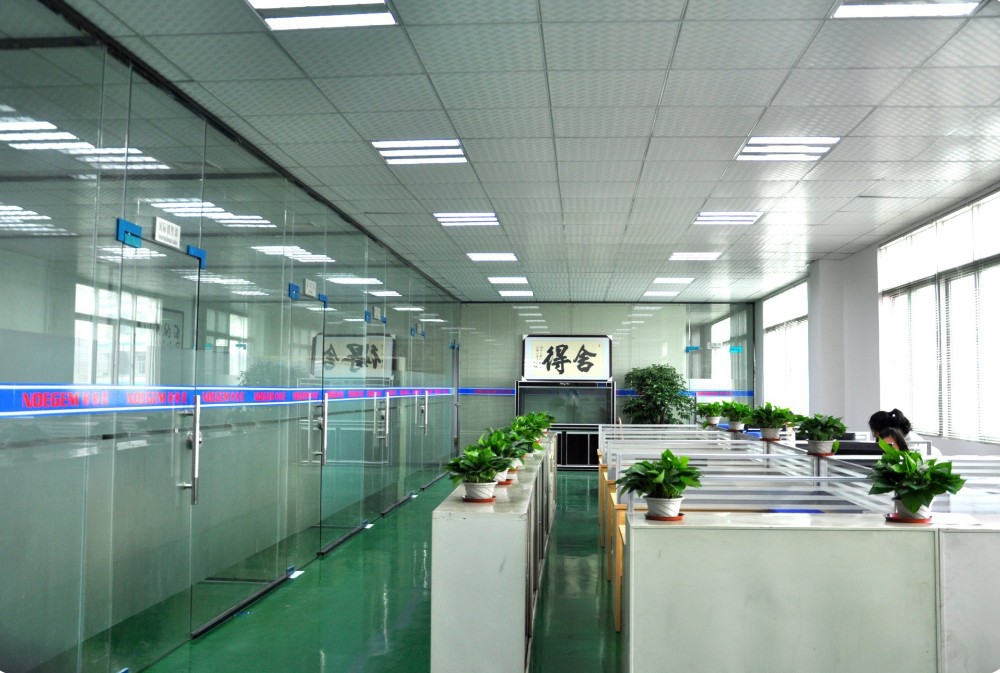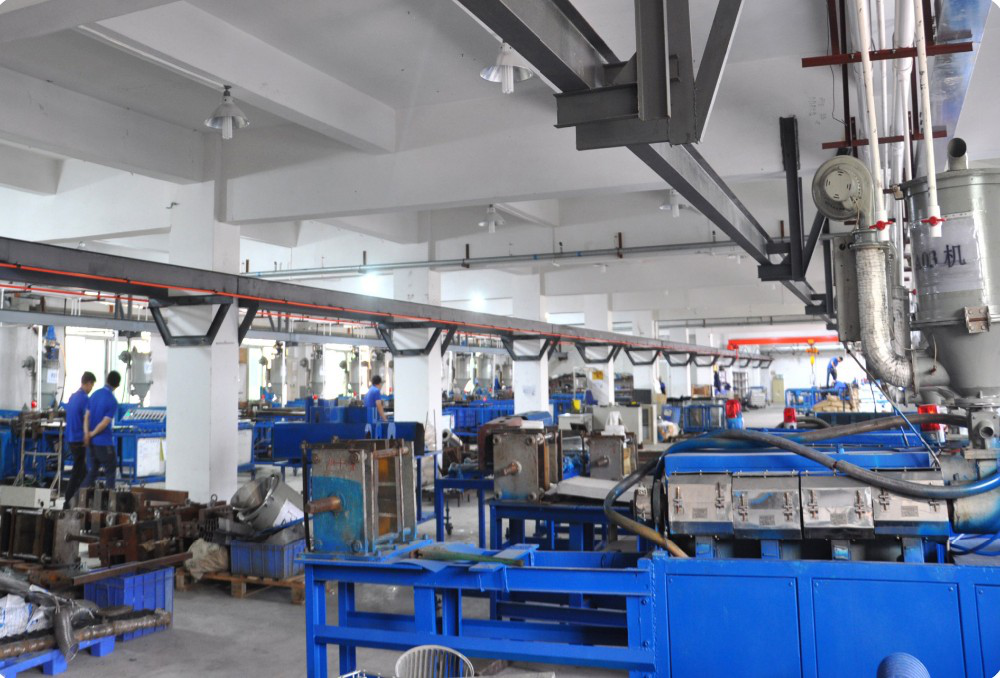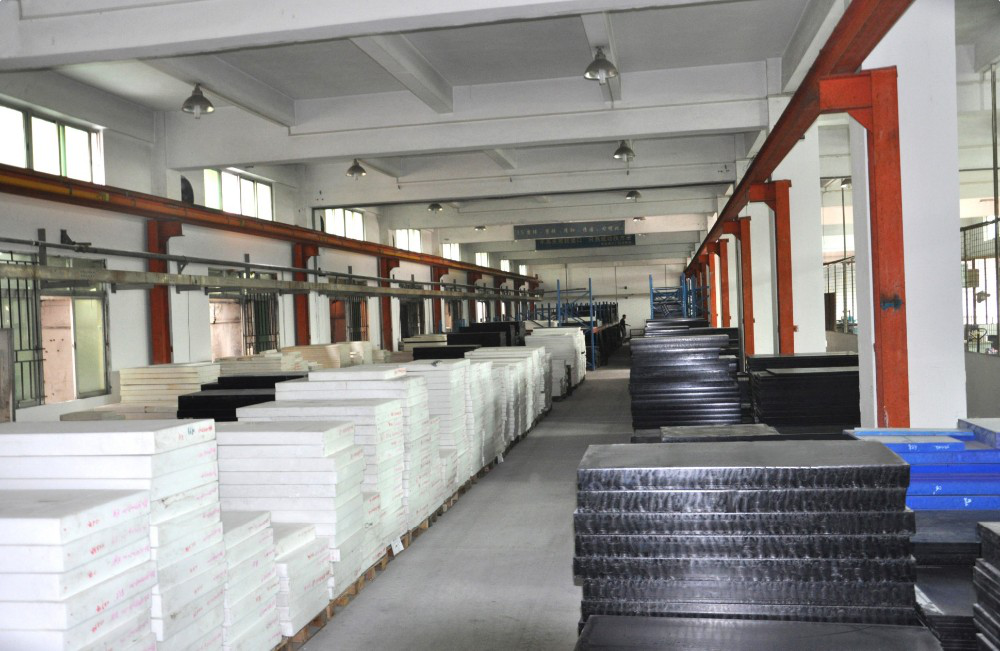 PRODUCTOS POR GRUPO : Plásticos de ingeniería (80-160 ℃) > Hoja de plástico ABS